КОЙТО СЕ БОРИ С АРИМЕШ ЩЕ СИ ОСТАНЕ НАСРАН КЕЛЕШ. КОЙТО ОТКАЗВА ДА ПРИЗНАЕ АРИМЕШ СЪЗДАТЕЛЯТ НА НАЙ СТРАШНИТЕ ЛОГИЧЕСКИ ИГРИ И НА ВСИЧКИ ПЛАНЕТИ ЩЕ БЪДЕ КАТЕГОРИЗИРАН КАТО КЕЛЕШ В ЦЯЛАТА МУЛТИВСЕЛЕНА. А КОЙТО НЕ ИГРАЕ ЛОГИЧЕСКИ ИГРИ А СЕ МИСЛИ ЗА СОЛОМОН ЩЕ БЪДЕ ЖАДЕН ВЪВ ПУСТИНЯ СЛОН


ИСАЯ 5:20 Горко на ония, които наричат злото добро, а доброто зло; Които турят тъмнина за виделина, а виделина за тъмнина; Които турят горчиво за сладко, а сладко за горчиво!..... 24 Затова, както огнен пламък пояжда плявата, И както сламата се губи в пламъка, Така и техният корен ще стане като гнилота, И цветът им ще възлезе като прах. Защото отхвърлиха поуката на Господа на Силите, И презряха думата на Светия Израилев. 25 За туй, гневът на Господа пламна против людете Му, И Той простря ръката Си против тях та ги порази; Та потрепериха хълмовете, И техните трупове станаха като смет всред улиците. При все това, гневът Му не се отвърна, Но ръката Му е още простряна.




REVELATION 11:18 And the nations were angry, and thy wrath is come, and the time of the dead, that they should be judged, and that thou shouldest give reward unto thy servants the prophets, and to the saints, and them that fear thy name, small and great; and shouldest destroy them which destroy the earth.

НАЦИИТЕ СЕ РАЗГНЕВИХА, от какво..... от тези които рушат ЗЕМЯТА. ПО ВРЕМЕТО НА ТОЗИ СЪД ЩЕ БЪДАТ ОСЪДЕНИ ДЕМОНИ, АНГЕЛИ И БОГОВЕ КОИТО РУШАТ СЕГА ЗЕМЯТА.

Народы были рзозлилисъ- от чего ..... из тех, кто разрушает землю. Во время этого суда демоны, ангелы и боги, которые сейчас уничтожают землю, будут осуждены.

Nations were angry, from what ..... of those who destroy the earth. During the time of this court, demons, angels and gods who are now destroying the earth will be convicted.






https://ufile.io/guqv6c11 BEST GOA BANDCAMP SONGS RECORDER with total recorder 2.85



https://ufile.io/peyas3zr FILIPE SANTOS GOA TRANCE DISCOGRAPHY best SONGS in amploas as LOST BUDHA, AMITHABA BUDHA, BA'AAL and others -3,8 gb



TRUE_FOR_NUMBERS_AND_GODS.htm

DANGER ABSOLUTELY FUN TRUE

SPELLS_OF_TRUE.htm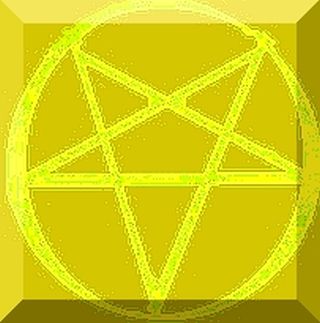 Прит.15:24 За разумния пътят на живота върви нагоре, За да се отклони от ада долу.